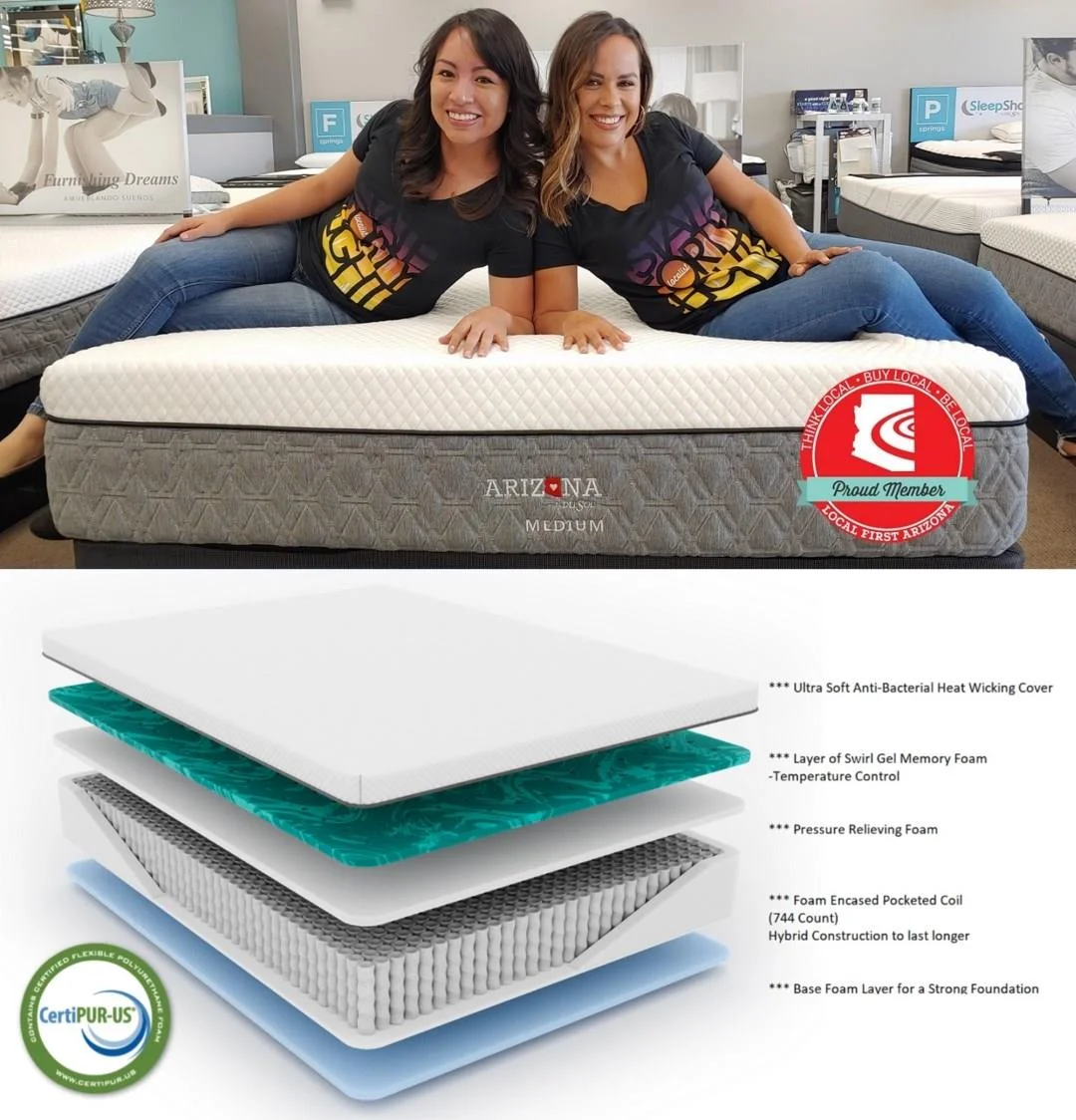 The Mattress that Supports YOU and ARIZONA!
CHOOSE FROM MEDIUM OR FIRM
As a company founded here in Arizona, Del Sol Furniture understands firsthand the importance of supporting our local economy. The Arizona Bed by Del Sol Furniture is our latest effort to encourage our community to shop local. The Arizona Bed was created to provide the support you need for a healthy night's sleep while also supporting local business. This mattress is made in the USA and sold at a reasonable price. Additionally, a portion of the proceeds from the sales of these mattresses are donated to Local First Arizona, the state's largest non-profit focused on strengthening Arizona's local business community. Ditch the online mattress brands and spread the Arizona love, backed by our mattress comfort guarantee!